Seal porous metal castings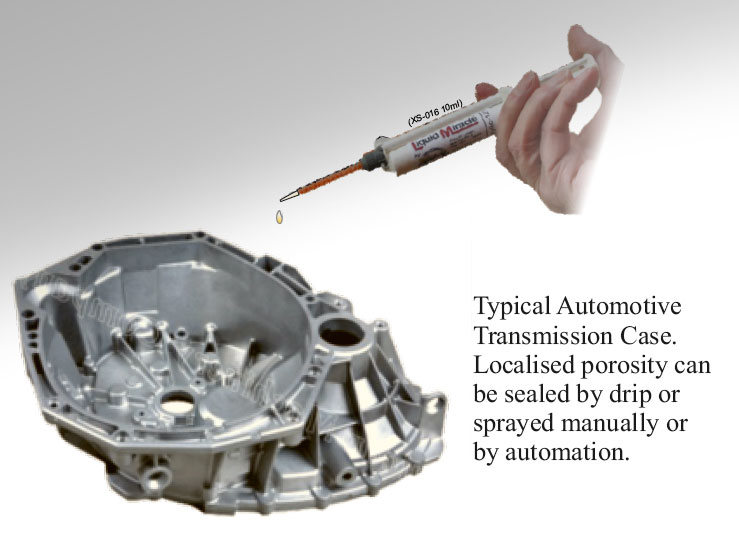 Sealing with Acrylic-C120 can save 95% of the cost of traditional vacuum impregnation
Vacuum impregnation is the considered world standard for seal porosity in metal castings, but by no means exclusive, economically or technically. There are many examples where none vacuum impregnation was achieved successfully, such as:
Austin Mini Transmission case of which over three quarters of the production were spray sealed, inside only with a vinyl self seeking impregnant.
Hoover washing machine, diecast aluminium backplate, all of which were dip-sealed in the same impregnant.
Going further back into the history of applications – the entire production of the famous RR Merlin engine crankcase were hot dipped in linseed oil to stop leakage.
Seek-n-Seal now provides the opportunity for low cost localised sealing to be a reliable option. The arguments for its introduction are compelling as it sweeps away any need for vacuum equipment and the complexity that goes with it for castings that would best suit this form of application. It also is compliant with US Navy MIL 17563B/C, whereas vacuum impregnation is not.